Supporting your pet's dental health in 3 ways
ADVANCE™ Triple Action Dental Care diets work in three ways to promote dental health.

Kibble Technology
Helps reduce plaque and tartar.


Tartar Reduction Formula
Active Ingredient binds calcium in saliva to help reduce tartar formation.

Natural Plant Extract
Inhibits bacteria to help freshen breath.

Made in regional NSW and VIC
ADVANCE™ dry, canned and tray varieties are proudly manufactured in Australia, sourcing local ingredients wherever possible.
View the range
Puppies that easily maintain ideal weight, have bright eyes, shiny coats and boundless energy are just some of the reasons we recommend that our puppy buyers continue to feed the fabulous range of ADVANCE™ has to offer.
BEN & HOLLIE C.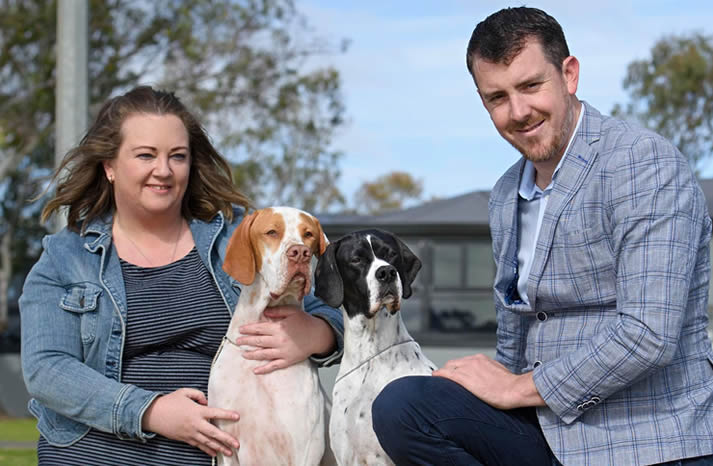 With ADVANCE™, you know your dog is always receiving the best in locally made Australian petfood, designed and manufactured with the very best ingredients and nutritional knowledge.
JIM & LYNDALL B.