Congratulations on your new family member!
With their energy and enthusiasm, a puppy or kitten brings a wealth of love to a home. Feeding your newest family member a diet tailored to their needs is critical during this time. The ADVANCE™ range includes products designed to meet the needs of small, medium and large breed puppies, as well as kittens.
View the range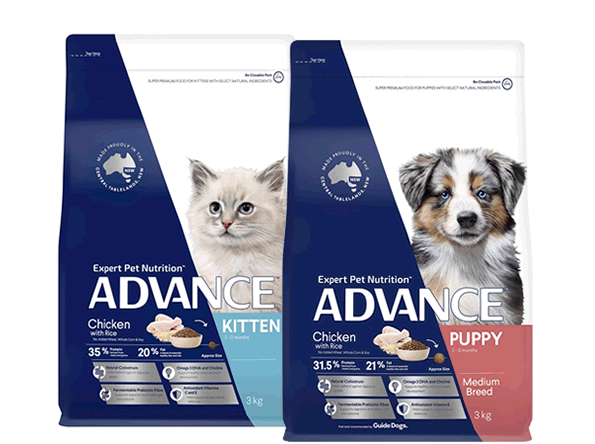 All Guide Dog puppies are fed ADVANCE™
We're proud to feed every Guide Dog puppy in training.

Since 2004, ADVANCE™ has partnered with Guide Dogs Australia to raise the next generation of Guide Dogs and improve lives for those who need it most.
View the range
Super premium nutrition for growing bodies
Natural Colostrum
Helps defend against digestive upsets.

Omega 3 DHA and Choline
Supports healthy brain and vision development to help encourage learning.
Antioxidant Vitamins
Supports a pet's natural defences.

What is rehydratable kibble?
ADVANCE™ Kitten and Small Breed Puppy dry food is rehydratable. This means it can be softened in warm water, making it easier for young mouths to eat, and helping young kittens and puppies transition to dry food.
View the range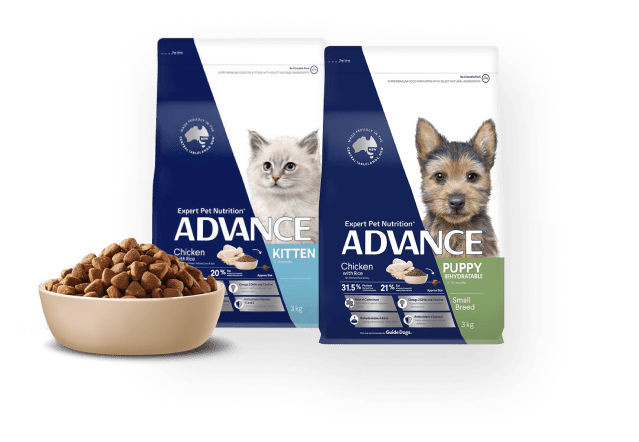 Puppies that easily maintain ideal weight, have bright eyes, shiny coats and boundless energy are just some of the reasons we recommend that our puppy buyers continue to feed the fabulous range of ADVANCE™ has to offer.
BEN & HOLLIE C.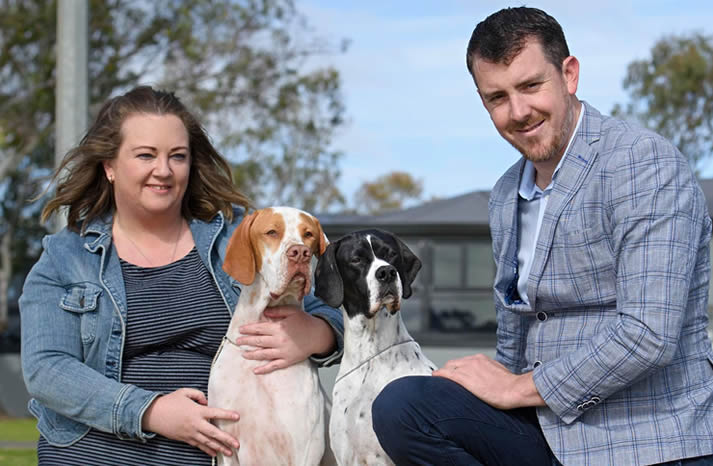 With ADVANCE™, you know your dog is always receiving the best in locally made Australian petfood, designed and manufactured with the very best ingredients and nutritional knowledge.
JIM & LYNDALL B.