TAILORED NUTRITION TO HELP YOUR PET THRIVE AT EVERY STAGE OF LIFE
Everything we do is driven by our passion for the health and wellbeing of every cat and dog. We always put the needs of pets first.
LIFESTAGE TRANSFORMATION
Is your puppy or kitten ready for an adult diet? Learn when you should transition your pet's diet.
Discover More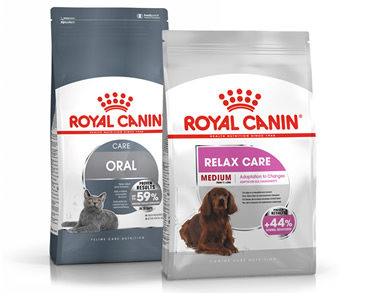 SENSITIVITIES CARE RANGE
ROYAL CANIN® Care Nutrition offers products that support common sensitivities in cats & dogs.
Discover More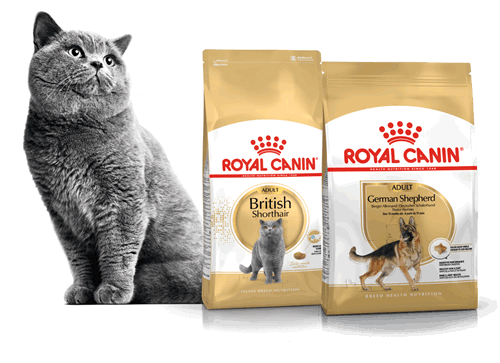 BREED HEALTH NUTRITION
Our Breed Health Nutrition® range features high-quality protein sources, unique nutrients, and designed with specific shape, size and texture for each cat and dog's facial and jaw structures and biting patterns.
Shop Now
MAKING A BETTER WORLD
FOR PETS
ROYAL CANIN® is built around a fundamental recognition of cats and dogs as unique individuals and a respect for each and every one of them. We continually strive to understand the needs of cats and dogs, improving our knowledge in partnership with health professionals across the world so we can bring your pet only the highest quality nutrition for their individual needs. This common passion inspires our mission to develop precise nutritional solutions, delivered with the ultimate aim to create a better world for pets.
HEALTH IS OUR OBSESSION SINCE 1968
In 1968, a veterinarian named Jean Cathary discovered he could better support dogs health through tailored nutrition. In this visionary act, ROYAL CANIN® was born.
Today, using advanced veterinary science and careful observation to identify the most adapted nutrients, our tailored formulas support the health of every individual cat and dog.