Leaving your dog with another person can be a very stressful event, some may liken it to leaving your child with a stranger! So, when you're heading away on holiday and none of your family can help – what do you do?
The answer is you find a pet sitter. But how?
PetHomeStay is an online resource that has been specifically developed to help people find the perfect sitter and avoid leaving their beloved pet at a kennel. They have helped hundreds of people to find trusted pet sitters Australia wide.
Here are the Top 10 Tips from founder Tom LeGrice on how to get a great pet sitting experience (and a relaxing non-stressful break for you!)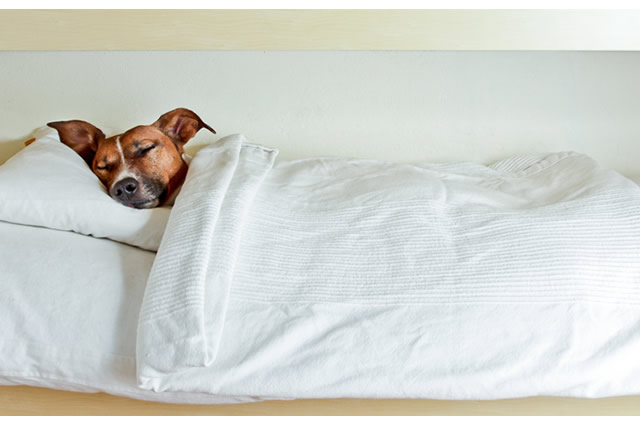 1. Plan Well Beforehand
If you want to find a great sitter – plan well in advance! All of the sitters on PetHomeStay are rated from past guests, and the best ones are always booked out for busy holiday periods.
Even if you don't need a sitter right now, most pet owners will definitely need one at some point when family and friends are not available. Finding the right one now doesn't cost you anything, is time well invested, and you can find the right sitter for you and your pet.
It is recommend that you have at least two pet sitters who you have met beforehand so there is one available when you need it.
2. Sniff Each Other Out First
When you first find your sitter, make sure you and your pooch take a bit of time to meet in person in a neutral place like a park, before committing to anything.
This means your dog can meet the sitter in a relaxed non-threatening environment, and you can run through a few quick checks (such as their background, police checks etc.) to ensure you have confidence in the sitter!
3. Make Sure the Energy of your Dog and the Sitter Match
Some people are Energizer bunnies and some just like to slouch around all day. Dogs are no different and it's important to get a sitter that matches the physical energy level of your dog.
If you go running with your dog every day, it's really important to get a sitter that can keep that routine going. It will help settle the dog and both the sitter and the dog will feel more relaxed towards each other. Conversely, if you leave your high energy pet with someone who rarely leaves the house; it will be a stressful experience for both the dog and the sitter.
4. Check the Sitter can Handle Your Dog
Whilst at the park ask the sitter to hold the lead, issue some commands, and walk with your dog to ensure the sitter is confident in handling your pup.
All dogs have different personalities. Some are pretty wilful and need a very strong command. Others are quite timid and need a gentler touch. Your sitter should be able to recognise this and adapt their style to suit your pet. If they can't and have the wrong style for your dog, get another sitter.
5. Inspect the Sitter's House
Does your dog need a 1 acre backyard? A secure fence for the Escape Artist? Are they a Digger?
PetHomeStay hosts provide boarding in their own house. This means that when you take your dog and drop it off with them, they'll be fitting in with the host's everyday life. It is always advised that you take a friend and check the place to make sure you are confident the house is fine for your pet
This will really put your mind at ease when you think about your fur baby whilst you are away. Some Hosts go all out and provide extras like little swimming pools when it gets hot, which pet owners love!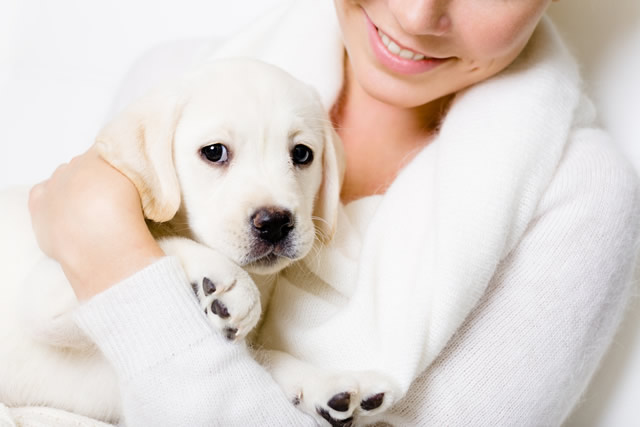 6. Have a Trial Run
If you are heading away for a 2 week break, it's important to try to get a one or two night stay beforehand with your preferred sitter as a trial run.
This will allow the host to get more of a feel for your pet and build a relationship with them. They are also able to ask any questions whilst you are still around and see how your dog handles being with them for a day or two. If it doesn't work out as planned, you still have time to iron out the creases or find another sitter if necessary.
7. Take Bedding, Blankets and Toys
Your pet identifies with your scent and leaving a blanket from your house and a favourite toy with them at the sitters house will calm the pet down. But don't forget people should be careful around toys, especially if the host also has a pet. Some dogs can get possessive over their toys so these should be supervised.
8. Take Your Pet's Food to the Sitter's House
Changing foods quickly tends to upset some dog's stomachs. It is essential that the pet owner should take a supply of the dog's food to the host to avoid this. The owner should also advise on any food habits, requests or allergies their dog has so the sitter is aware.
9. Strongly Exercise Your Dog before Drop Off
This is something that people are really bad at - generally they are going away and in a rush so they don't take the time to exercise their dog before drop off. This means the dog will be all excited and it will take them a very long time to settle down. This will increase their (and the pet sitter's) stress levels significantly.
If the owner has taken them to the park and given them a huge run around, the dog will be too tired to be excited and will settle much quicker on their blanket. This lets the dog 'ease into' a strange house on that crucial first night whilst you are away and sets the tone for the next few days.
Remember to be polite and don't drop off the dog covered in mud!
10. Get a Proactive Host!
We ask every host to send pictures and texts every day to the owner whilst they are away on holiday. It makes a huge difference and really helps to set the owner's mind at ease whilst they are away. Knowing their pup is being well looked after and having fun means they can relax and have fun too!
About Pet Home Stay
PetHomeStay.com connects pet owners that need help with trusted local pet care. The first fully insured, free-to-join online platform in Australia, it was launched by husband and wife team Tom & Bronwyn LeGrice in August 2012. It now has over 250 Hosts across Australia and has delivered 2000+ nights of pet boarding and sitting.
Author Bio
Tom LeGrice is the Founder of PetHomeStay.com, an online platform that connects Australian pet owners who need help with trusted local pet care. Check out PetHomeStay.com to find pet care, or to apply to become a Host yourself
You can find Tom on Google+