Whether they are large or small, dogs need regular exercise – just like humans do – and when the backyard seems too boring, making the most of Australia's great range of dog-friendly parks is a fantastic way to get out in the fresh air and even meet some other like-minded dog owners too.
Here's our guide to some of the best places to walk your dog around Australia.
OFF-LEASH PARKS IN ADELAIDE
North Adelaide Dog Park - Robe Terrace
This is a rare treat in the world of dog parks, with two separate areas to cater for both large dogs and small, more timid dogs.
Water fountains, tunnels and agility equipment, plus shaded, undercover areas for the humans, make this a fantastic place for dog owners. And if you forget your own dog pooh bags, the dispenser here helps you keep the park clean for everyone to enjoy.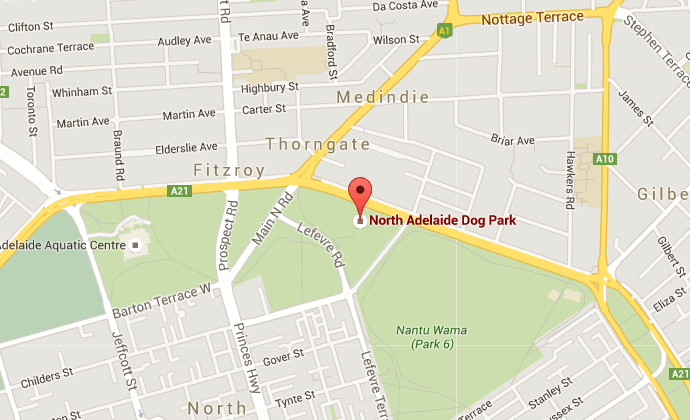 Four Paws Dog Park – corner of Montacute & St Bernards Roads, Hectorville
As well as plenty of dog exercise equipment to keep your dog interested and fit, this park also features a drinking fountain and lots of trees. For late night or early morning exercise sessions, it's also ideal – one of the only off-leash parks in South Australia that has lighting.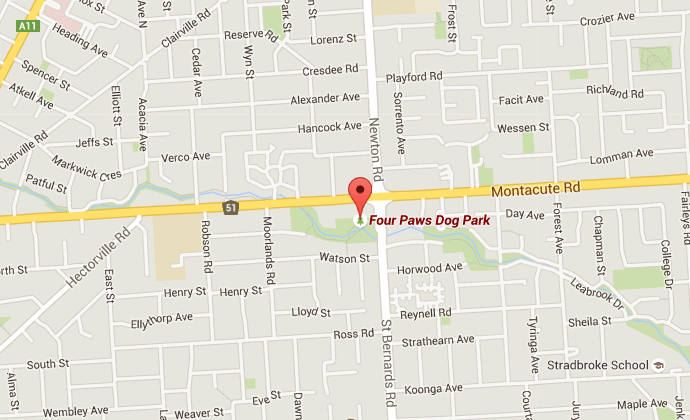 OFF-LEASH PARKS IN BRISBANE
Northgate Reserve – Nudgee Road, Northgate
Brisbane boasts more than 12 off-leash dog parks across the city and this one has the added interest of agility equipment, plus easy access to drinks for your thirsty dog, thanks to the bubbler, tap and dog water bowls.
The off-leash area is 2372 square metres in size and there is a playground and picnic area nearby for the ideal family outing.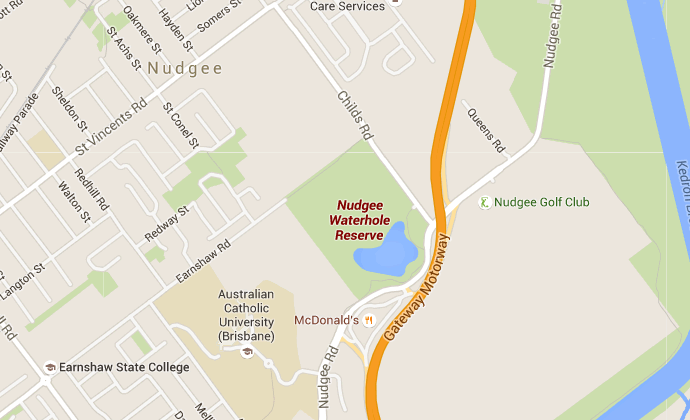 OFF-LEASH PARKS IN MELBOURNE
Brighton Dog Beach - Bay and Sandown Streets, Brighton
For water-loving dogs, this is a great alternative to the traditional dog park. You won't find drinking water or bins on the actual beachfront but back up on the shared path, there is access to drinking fountains and pooh bag dispensers, although they often run out. The large fenced area of the beach means that your dog is free to explore sand dunes and sea safely. The views of the Melbourne CBD make it a nice place to walk or sit while your dog gets his exercise.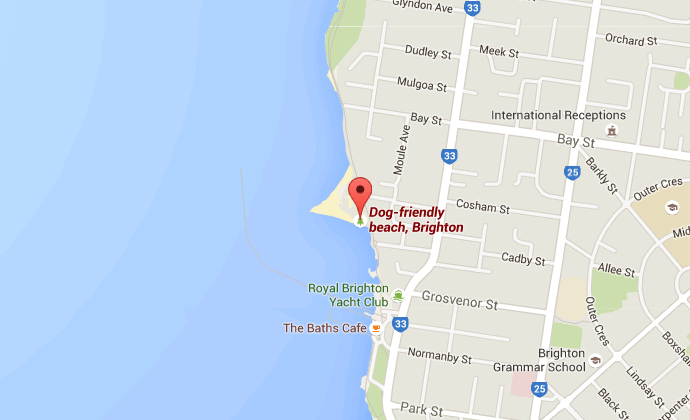 Darebin Parklands – Alphington
Sometimes your dog wants to run…sometimes it wants to swim. This park caters for both options.
With around 33 hectares – and a handy 8 km from Melbourne's CBD - you and your pet can get active, with the added bonus of some great scenery. Ponds, walking trails, creeks - it's all here.
The large, safe off-leash area is at the northern end of the park, running alongside Darebin Creek. Pack a towel or blanket to dry off and keep your car clean!
The fenced off-leash area keeps your dog safe and, with a fenced playground in the park as well, you don't have the stress of worrying about unwanted interactions between animals and young children.
It all adds up to convenient, stress-free fun for everyone.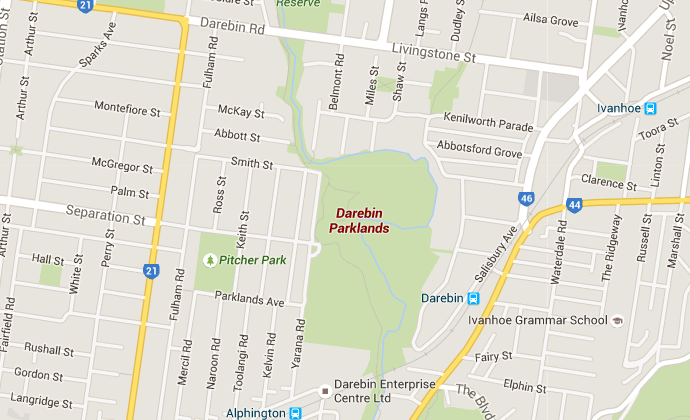 OFF-LEASH PARKS IN PERTH
Carine Open Space – Okeley Road, Carine
This park has lots of open spaces, and is used by everyone from dog owners to cyclists to walkers and families. Dogs are allowed to run free in much of the park's huge, well-treed expanse but make sure you do the right thing in areas where children are playing near playgrounds. Easy access to (human) toilets, drinking fountains, rubbish bins, seating and shaded areas, makes this a pleasant place for an energetic stroll.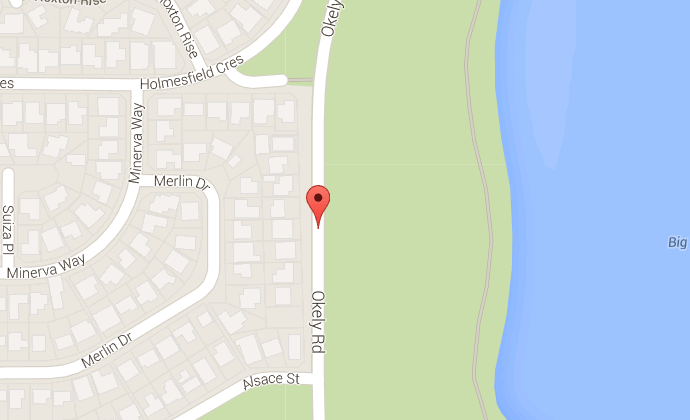 OFF-LEASH PARKS IN SYDNEY
Embarkation Park - Victoria Street, Potts Point
There are more than 50 dog-friendly parks in or near Potts Point and this is one of the best. Dogs are allowed to run free between sunrise and sunset only and there are lots of things to explore.
While your dog will be happy sniffing around the shrubs, you'll be happy with the views – one of the most popular spots to watch the New Year's Eve fireworks (once your dog is tucked safely up in its bed, of course…)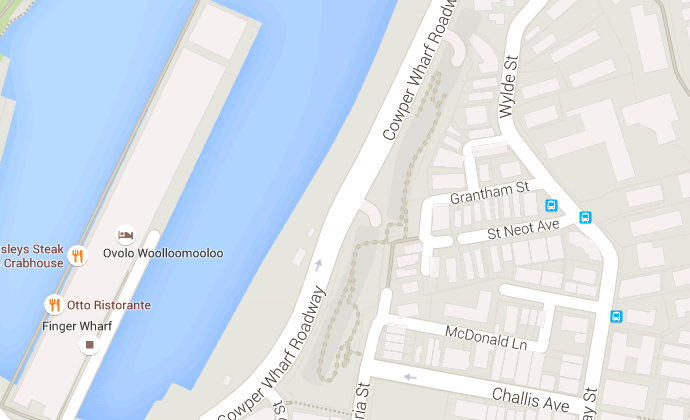 Centennial Park - Grand Drive, Centennial Park
It's a popular place for both dogs and their owners. So popular, in fact, that more than one million dogs explore this park every year. Just over 40% (around 154 hectares) is designated for off-leash enjoyment – making it one of the most dog-friendly Sydney public parks.
Be aware that dogs are not permitted to swim in any of the ponds in the park and must also be kept at least 10 metres from any of the park's dining facilities. There are on-the-spot fines for anyone breaking the rules.
If you forget your bags to clean up after your pet, drop in to the Visitor Information Centre for more.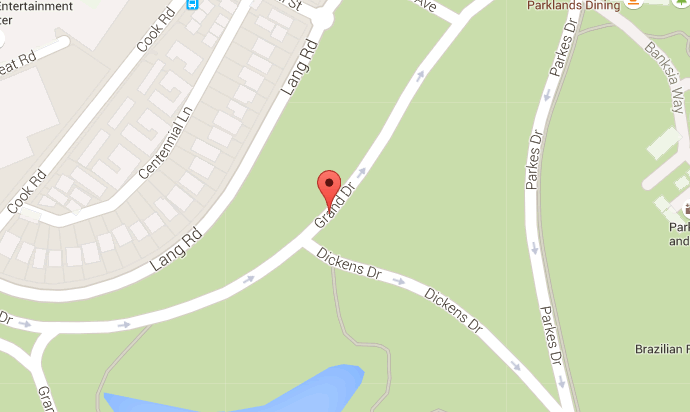 6 Important Rules Of Dog Park Etiquette
Dealing with other dog owners

Dog owners are all magically lovely people, and a trip to your local dog park may put you in close proximity with a variety of personalities – just like life in general. Be polite and courteous to others and hopefully you will be treated the same way. If you are unlucky enough to encounter those feisty folk who like to spend their time at the dog park hassling other people, try to stay calm and refrain from biting back. Many altercations at dog parks are about droppings – you saw their dog do it, but the refuse to pick it up and just keep walking. Annoying? Yes. But is it worth fighting about? If it bothers you that much – pick it up yourself. (Unfortunately, there is at least one troublesome person in every crowd!)

Dogs and water features

If the park has one of those taps with a special dish for dog water, re-fill it if your own dog drinks it dry. It's only fair to everyone coming along next.

Cleaning up after your dog

There's nothing to argue about. If your dog makes a mess, clean it up. Carry disposable dog pooh bags to make it easy and keep some hand sanitiser in your car/bag to put your post-walk mind at ease, germ-free.

Dogs and playgrounds

Sure, you might think your dog is 100% safe with children but why take the risk with children neither of you know. Keep your dog away from playground equipment at all times. It's no fun for any family to find dog wee at the bottom of the slide, or get scared by a dog bounding up towards their toddler to climb the playground ladder (even though you're proud of your dog's tricks). Different states have different rules about dogs and proximity to playgrounds, with many enforcing laws that dog owners must keep dogs on a leash, at least 5-10 metres from playgrounds. Find out the laws in your local area to ensure you keep your dog and other park users safe – and avoid fines.

Dog behaviour

If your dog is unpredictable/poorly trained then it is probably best not to let your dog off the leash. If an aggressive looking dog heads your way, unrestrained, keep your dog close and walk in the other direction to avoid the potential confrontation.

Be considerate

The park is for everyone – not just you and your pets. Clean up after yourself and be considerate of other park users and neighbours. Screaming your dog's name every few seconds on your 6am jog is not a welcoming way to wake up the local residents. You want the dog park to be a positive part of the community – not something that attracts so many complaints it eventually shuts down.
Dog Park Essentials
Walkies!
Taking your dog for its regular exercise should be fun – for both of you.
Make sure you go equipped with our My Pet Warehouse list of dog park essentials so that your trip is as comfortable as your dog's.
Collapsible dog bowl

Not all councils provide a dog dish at the bottom of their drinking fountains or taps – and that makes it very hard for you to offer your dog a drink when it needs it most. Exercise is thirsty work! Our collapsible dog bowl can be stored easily in your car or backpack – perfect for trips to the park, beach, or your favourite café. And just in case the tap isn't working, get in the habit of carrying a drink bottle filled with water too – just in case.

Suitable dog leads and harnesses

Just because the park lets you have your dog off the leash, doesn't mean your dog is up to the thrill of it. If you prefer to keep your pooch on a tighter rein, take a look at our range of harnesses, collars and leads. Even if you do set your dog free in the safety of the designated dog park, there is still the walk home. Plus, it's handy to have a leash within easy reach in case you need to protect your dog from another dog at the park, or keep your dog under control near playgrounds and young children who may be sharing the park.

If you come by car, invest in a harness to keep your dog safe in traffic (after all, you wouldn't dream of driving without a seatbelt, would you?)

Dog Pooh Bags

If your dog did it – pick it up! And if you are feeling generous and tired of dodging the mess less vigilant dog owners ignore, why not be kind to others and collect the occasional dropping that was left by someone else's dog? Imagine if every dog park user picked up at least one extra dog dropping? The park would be a happier place for everyone…