According to The Age, the popularity of the Dog Café has experienced a significant boom over the past couple of years with loads of dog friendly cafés opening nationwide. Gone are the days when you'd need to leave your dog at home whenever you planned to meet with your friends at the local cafe.
The definition of 'Dog Friendly' has evolved to mean more than just a 'We let dogs loiter on their lead out the front of our café' approach. Cafes are slowly cottoning on and realising that a happy dog = a happy customer.
It's a natural progression for trendy cafes to become more accommodating for dogs. Plenty of people prefer to take their pets with them when they step out instead of leaving them at home. So while it's becoming more common for pet parents to bring their fur babies along for the ride, restaurants, pubs and cafes are gradually welcoming more and more four legged customers.
A real dog friendly café provides a positive environment for your dog, with friendly staff, a water bowl, AstroTurf and in some cases, dog food a la carte! It's no longer about establishments that are dog tolerant, they're dog friendly.
Image Courtesy of Garry Knight - Flickr
Why bring your dog to the local?
Taking your dog to a local café is an ideal way to socialise them with other neighbourhood pooches and people. It helps them become acclimatised to larger social gatherings and busy, bustling environments.
If you haven't taken your dog to a café before, no need to stress! The first couple of outings may be a little challenging but it'll be worth it in the long run. Be patient with your dog and when possible, pick quiet times of the day to take your dog. This will allow them to familiarise themselves with the area without any huge distractions. Let the staff know that it's your dog's first time at a café and they may be able to help by seating you and your little mate at a table in a quiet part of the café.
Image Courtesy of Jerry Silfwer - Flickr
Keeping your dog on their best behaviour at a café.
To keep a harmonious environment between you, your dog and other restaurant patrons - it's important that you encourage your dog to be on their best behaviour. Always come with treats handy so you can get your dog's attention. Squeaky toys are also handy here if you need extra help keeping your dog's attention. If need be, step outside with your dog so you can give them a chance to focus again.
Image - Wikimedia Commons
Our top picks in Melbourne
Melbourne is full of creative spaces and dog friendly places. You can even take your dog to the local! Go to any beach and you'll see dogs everywhere along the foreshore – cross the road and you've found a pristine dog park. There's no denying that Melbournians and their dogs are spoiled for choice.
The Foodrinkery
The Foodrinkery, Burwood is a relatively new café situated in a quiet street of Melbourne's South Eastern Suburbs. Doggy water bowl out the front, there are sufficient tables on the street front for you to sit down and enjoy breakfast or lunch. At the back, they have an outdoor dining area which spills out into the adjacent pocket park for your dog to roam around freely. The café provides picnic blankets if you want to take your food into the garden or park with your dog. Kid friendly and furbaby friendly, you can't go past this little known café for a bite to eat.
Open from 8am until 5pm Monday – Friday and until 4pm Saturday - Sunday.
22 Banksia Street, Burwood
Argos Loves Company
Argos Loves Company is inspired by the Greek mythology surrounding Ulysses and the bond he had with his dog Argos symbolising trust and loyalty between dogs and their masters. With photos of dogs throughout the ages, the café has a trendy vintage feel and supplies doggy bowls under each outdoor table. If your dog is on their best behaviour they may even score themselves a tasty treat from the staff!
Open Tuesday to Sunday from 7am-3pm Weekdays and 8am-3.30pm Weekends.
149 Brunswick St, Fitzroy
Our top picks in Sydney
Sydney siders know how to do doggy dining! Whether it's a beautiful Sunday brunch that you're after or a quick stopover on your morning run with your dog, there are dog friendly cafes that will help you get sorted.
Café Bones
If you're looking for likeminded dog fanatics to have a coffee with, Café Bones is the place for you! They've been around since the year 2000 when they were just a small meeting spot for people and dogs. Now they're serving their famous Pupaccinos and high quality food for humans. Take a look at their menu, there's one for dogs and one for humans! They make a specialty range of tasty gourmet biscuits for dogs available to eat in or take home.
Open daily until 6pm
Hawthorne Canal Reserve, Leichhardt (off Darley Road)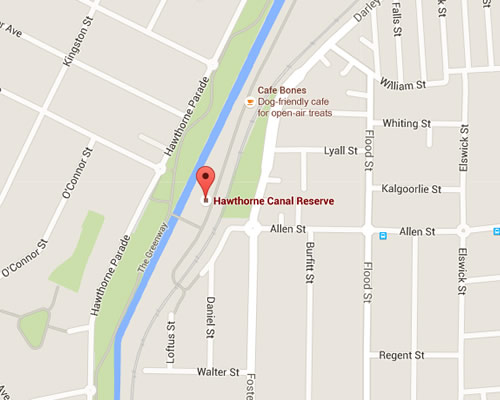 The Vic on the Park
For a dog friendly pub, locals suggest trying The Vic on the Park in Marrickville. While the pub isn't as quiet as some of the dog friendly cafes, the deck out the back of the pub is ideal for outdoor dining with your pooch. The team at Vic on the Park are supporters of local dog events too and they often get behind fundraisers and dog shows.
Open daily from 10am until late.
2 Addison Road, Marrickville
Our top picks in Perth
By the waterfront is where you will find the waggiest tails in Perth! A bit of sun, sea breeze and a coffee (or puppaccino) is exactly what the doctor (or vet) ordered. There are plenty of dog friendly places for you to visit with your little mate this weekend.
Burns Beach Café
Right by the waterfront you'll find Burns Beach Café, a dog friendly café that serves delicious food for you and your dog. Separate to their regular menu, they also have a 'doggy numyums' menu specifically for fine four legged dining! The menu includes drinks, meals and snacks for your pooch so they don't leave with an empty belly. The profits from items ordered off the doggy menu goes to a local shelter, so it's a win/win. The café is situated on the waterfront and there are plenty of spots for dogs to eat with their owners underneath the big umbrellas out the front.
Open 8am-5pm on Weekdays and 8am-10pm on Weekends.
35 Ocean Parade, Iluka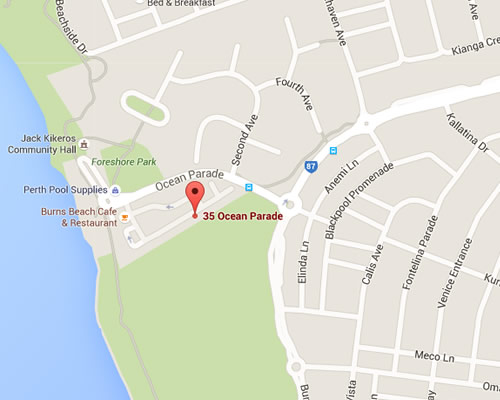 Canning River Café
The first thing you'll notice when you visit Canning River Café is the funky dog statue out the front. The café sells dog treats for four legged customers and invites families with dogs to sit and enjoy the river views from the terrace. Beautiful ceramic dog bowls are provided.
Open from 7am until 4pm on Weekdays and until 5pm on Weekends.
At the top of Kent St within Canning River Park, Wilson
Our top picks in Brisbane
Sunny Brisbane is chock-a-block full of excellent doggy dining. A nice cup of coffee and a snack is always what the doctor ordered after a long day playing Frisbee on the beach!
Our Haus Café
For a retro style café for you and your dog, you can't look past Our Haus Café in Hawthorne. Here they serve old school favourites like creaming sodas and spiders. Your dog will be welcomed with yummy shaved liver treats and they have the option of getting a special Puppychino from the menu made from yummy fresh milk and served in a brightly coloured bowl. The décor is bright and inviting inside plus if you'd prefer to dine outside with your pooch, they have a beautifully decorated courtyard for that.
Open 7 days from 7am – 3pm and until 4pm during weekdays.
93-97 Riding Road, Hawthorne
The Wishing Well Cafe
Wishing Well Café is a friendly café with an old relic that draws customers in from all around the state. Just outside the café in the courtyard is a Well that was actually built by American soldiers as a water source in WWII. The café prides itself on being dog friendly and they encourage families with dogs to dine outside in the courtyard for lunch and breakfast. They also offer high tea! The courtyard is undercover and equipped with bowls for your dog.
Open Wednesday to Friday 8am to 3 pm and Saturday and Sunday 7am to 4pm.
3 Colburn Avenue, Victoria Point.
Brown Dog Café
The team at Brown Dog Café in Woolloongabba care so much for their four legged customers, they named their café after them! While there isn't a lot of room inside for sit down dining with your pooch, they have equipped their building with a doggy parking bay so if you're on the run and just want to grab some takeaway food and coffee, you can park your pooch in one of the bays. Alternatively if you are sitting down for a meal with your dog, they have sufficient outdoor tables for you to sit down and enjoy the morning or afternoon with old four legs by your side.
Open 7 days from 7am – 3pm weekdays and until 4pm on weekends.
54 Logan Road, Woolloongabba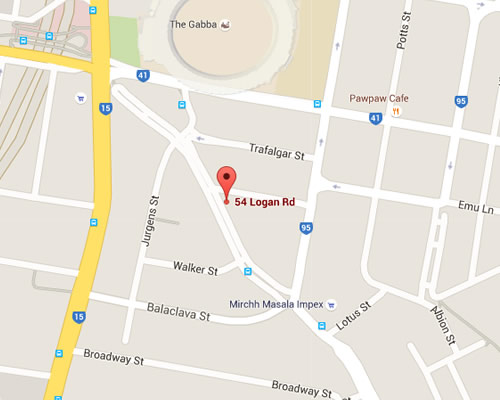 Todd and Pup
Todd and Pup is not your conventional cafe, it's been transformed into a family friendly and dog friendly establishment – a great place to unwind with your pooch! The outdoor area is covered in AstroTurf for maximum doggy comfort and has plenty of shady areas for the summer months. Dog bowls are scattered around.
Open 7 days 6am weekdays and 7am Saturday and Sunday until late.
398 Tarragindi Rd, Moorooka
Our top picks in Tasmania
Hobart might seem small in size but they're big on dog lovers! There was one resounding place that everyone suggested was good for a bite to eat with dogs in tow.
Jam Jar Lounge Café
Jam Jar Lounge Café in Battery Point loves dogs. They've got a roomy courtyard out the back of the kitchen for families with four legged friends to take a seat and enjoy their breakfast or lunch. They're big on jazz music and serve delicious hot food throughout the day. They have free WiFi during business hours if you want to get a little work done while you and your dog enjoy some time out in the courtyard.
Open Wednesday to Sunday 7.30am – 3pm (from 8am on weekends) serving dinner between 6pm – 9pm.
45 Hampden Rd, Battery Point.
Our top picks in Canberra
Canberra is the capital…of dog lovers! So many people who love taking their dogs out for long walks in beautiful clean parks also enjoy taking their four legged friends to sidewalk cafes.
The Front Gallery and Café
At The Front Gallery and Café they let the dog on the couch! Couches, armchairs and sofas are readily available inside the café and in the outdoor eating area. They encourage pets on their best behaviour to come and join their owners while they grab a coffee and a bite to eat. The café features live music and art displays for the crafty pooches to enjoy. Conveniently local, this café is close to shops and parks for you to take your dog for a post-lunch walkies!
Open 7am – 9pm every day and from 8am on weekends.
1 Wattle Place in Lyneham.
The Oaks Brasserie
The Oaks Brasserie in Yarralumla is a unique café close to the bay. Located right in the heart of Weston Park within the Inner South Dog Park, this café is a quiet favourite. With plenty of outdoor dining tables, surrounded by the beauty of the nursery it's no wonder why this café is popular. Plenty of dog parents will take their four legged mate out for a walk in the park before taking a little break with a hot beverage at the café. Soak up the sun and admire the greenery while your pooch gets treated with special menu options just for them! The café maintains a small outdoor area just for dogs and their owners to dine in which is ideal if your dog becomes easily distracted by other people or children.
Open 10-5 every day
Cottage 1 Weston Park Rd, Yarralumla.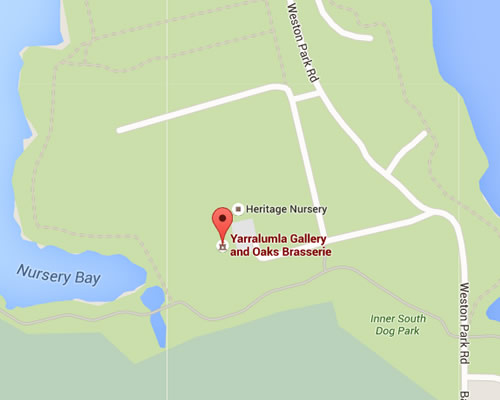 What is it good for?
Taking your dog with you next time you need your caffeine hit does a world of good for both you and your four legged friend. It promotes exercise and creates a special bonding time between the two of you that your dog will benefit from greatly. Meeting up at a dog friendly café is an ideal way to spend time with friends who also have fur babies.
Just a quick point to mention that while we found plenty of popular dog friendly cafes which are featured in this list, there are many more which locals flock to with their pets. Some cafes are also dog oriented and sell their own merchandise! Our list encapsulates cafes that have the best of both worlds – dog friendly and human friendly. They're unassuming but deliver the best service, food and they get the lick of approval. Let us know in the comments below which restaurants, pubs and cafes you enjoy taking your dog to. We're out to find the dog friendliest places!