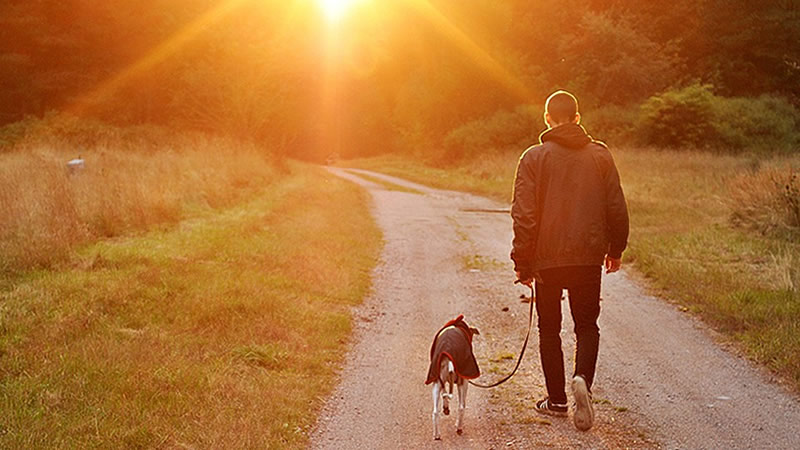 It's that time of year now when the colder weather is starting to settle in. Days are shorter and nights are darker. You've probably already noticed you're getting home as dusk has already fallen. Sure, it's harder to get yourself to the gym when it's dark and yes, it may be a little tougher getting your dog outside for a walk in the cooler months too but you must resist the urge to be lazy!
'But my dog roams free in the backyard all day – surely that's plenty of exercise?' Nope, we hate to break it to you, but actually the myth about a big backyard translating to a healthy and well-exercised dog is not always true. Sure, your outdoor dog has access to a lot more space than an indoor dog might get, but it doesn't mean that they're spending all day running around or playing. According to Dr. Karen Becker, they may seem active and excitable when they're first let outside but once they've done their business and had a sniff around, usually you'll find they're ready to come back inside. Dogs are self-sufficient but not necessarily motivated on their own to get up and play or go for a trot around the garden. They need stimulation and when it comes to exercise, the best motivator they have is you.
We're here to tell you that shorter days do not have to mean shorter walkies. Before you say goodbye to those after work outings or playtime in the park with your dog, check out our list of products to help make the most out of the early nightfall.
Products that can help with shorter evenings
LIGHTS:
A key feature of night time walkies during winter months is sufficient lighting. It's so important to ensure that your dog is lit up properly, so in the event they run a little too far into the distance or should anything happen, you can find them relatively easily. We've got products that light up and others that are reflective, so no matter what the visibility they will light up the night!
The Rogz Night Time Walking Light is a simple and effective light that can be attached to your dog's collar easily. Batteries included, you'll love how quick and easy it is to put on your dog before walkies. Less time lighting more time walking!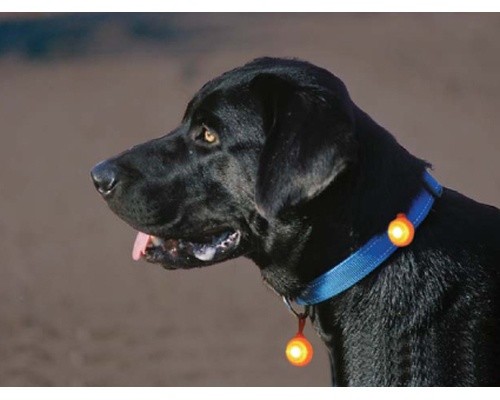 The Flexi Vario is the answer to high-visibility activity after dark with your dog. The LED Flash Belt has a line of little LEDs along the outside of the lead. Ideal for walkies in dense areas or places with virtually no lighting. Paired with the Lighting System unit, your dog becomes a mobile disco!
TOYS:
There is a huge range of toys made for playtime after dark. Some light up, others glow in the dark – what they all have in common is that they are totally fun to play with, day and night.
LEAD THE WAY:
It's crucial that you make sure you have the right walking equipment if you're walking in the dark or in lower visibility areas. Reflective leads are a good start – they don't light up like LED leads, but they are naturally bright and will reflect when caught in a light. Using a high-vis or reflective lead is really a win/win.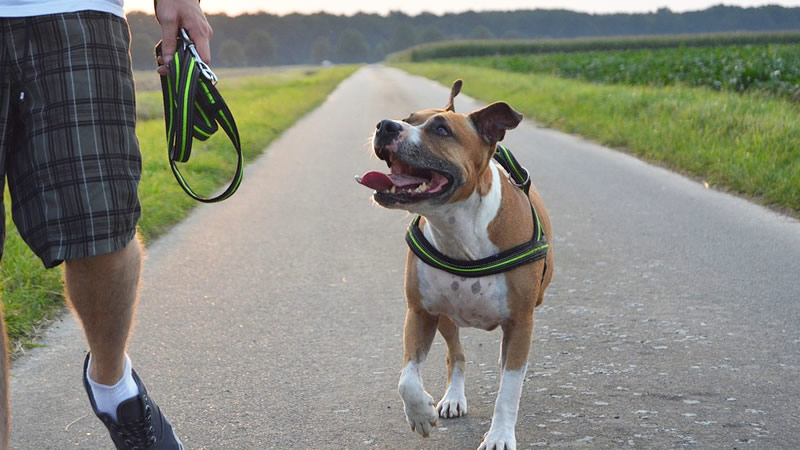 This retractable lead is a heaven-sent for anyone who needs high-visibility gear for their dog. Naturally bright, the lead is neon yellow in colour and gives you some peace of mind when you're walking at night. German made, the lead is up to 5 meters in length, so your dog has the freedom to roam about while still being leashed comfortably.
So what are you waiting for? Don't let the night-time hold you back from fun outdoor play time! Even during summer, we all know that long nights are just getting started when the night falls, so prepare yourself with the gear to get you through until the early hours with your dog. Grab the lead and the toys and get on out there!