Halloween may not be as popular in Australia as it is overseas, but you have to admit we Aussies love any excuse for a party! Halloween (or should we say HOWL-oween?) is growing rapidly in popularity and plenty of locals are getting their dogs involved too. If you're thinking about getting into the spooktacular celebrations but you're not sure where to start, we've come up with the spookiest guide to celebrating Halloween with your pooch.
History of Halloween
Halloween originated about 2,000 years ago in Ireland and the UK. Despite what many people think, it didn't actually start in America! Halloween began as a celebration marking the night when ghosts were believed to have returned from the dead which was traditionally the last night of October. The tradition of 'trick or treating' dates back to All Souls' Day in England where the poor would beg for food from the rich. People would dress up in costume because they didn't want to be recognised by the ghosts returning to earth.
Since then Halloween has evolved and it is now full of sweets and scary stories, and it is customary for children to go dressed in costume and go trick or treating in the evening. Until recently Australians didn't necessarily celebrate the event, however as the diverse population grows, locals are beginning to embrace Halloween. As people start to cotton on to the event, their pets will be involved in the celebrations too! In the past few years we've noticed plenty of dogs getting in on the action. Interestingly, owners are thinking of new and unique ways to get their mutts involved with Halloween activities which in turn is inspiring other owners to get creative.
Get Social!
Halloween is an ideal time to get your dog exposed to the outside world so they can socialise with other dogs and people. A well socialised dog is a happy dog, so get them out there meeting other neighbourhood mutts! Halloween gives you the perfect excuse to dress up with your dog. If you're stuck for ideas we've found some pretty cool costume ideas to consider.
Bonding time
Every owner needs some one-on-one time with their dog. Building a relationship with your dog is an important part of pet ownership. Dressing up in costume for Halloween with your pooch or treating them to yummy Halloween treats is a great way to bond with your dog. Your dog will benefit from the time spent with you and they'll love the attention.
Exercise with games
Take advantage of some after hour playtime on Halloween! There will be a few people out and about during the evening so get amongst the action. Take your dog to a local park and bring some glow in the dark toys. Your dog will love some extended playtime – all the better when you've got some pretty awesome glow in the dark toys to play with.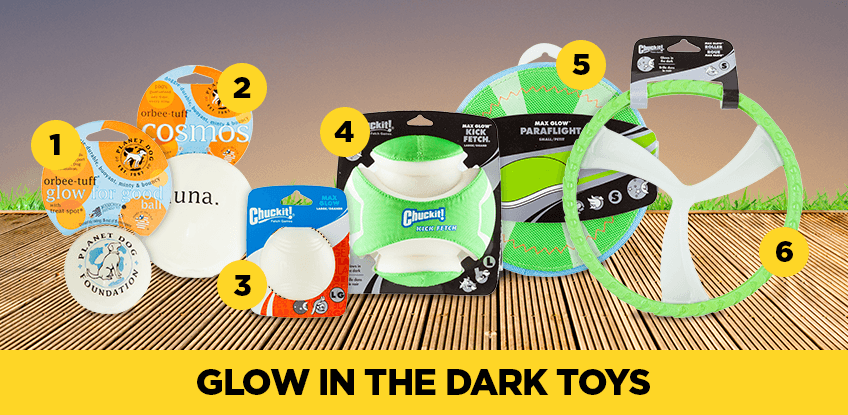 1) Planet Dog Orbee Tuff 25 Glow For Good Ball 2) Planet Dog Luna Cosmos Glow Ball 3) Chuckit Max Glow Ball 4) Chuckit Kick Fetch Max Glow 6) Chuckit Max Glow Roller
Pampering
Make a point of spoiling your dog on Halloween – get them looking their best and take loads of photos. Spend some extra time grooming them and pick out an outfit for them to dress up in. All in the name of fun and games, it'll be a great addition to the photo album! Get creative with dress ups – look at Doug the Pug and Crusoe the Celebrity Dachshund for inspiration!
Host a Party
Hosting a dog-friendly party is a great way to control the Halloween festivities. Keep loads of dog treats on hand and remove any human sweets that could be a hazard to dogs. Dog proof your house or garden by covering sharp corners and edges of tables as well as relocating any valuables to a dog free area. Ensure there are no toxic pellets or liquids.
Dress ups!
By hosting a dog-friendly party, you can encourage socialising with other dogs and have a little doggy dress up! There are plenty of doggy dress up ideas that you can try with your dog, My Pet Warehouse sell plenty of jackets and coats as well as accessories to help them look the part. When you're dressing up your dog make sure that their costume doesn't obstruct their mobility – their comfort is paramount and it should always come first. If they are agitated or uncomfortable in their costume, either adjust or remove accordingly.
Other Alternatives
Dressing up isn't the only way they can get into the spooky spirit. If your dog doesn't like wearing outfits, there are plenty of alternatives. There are a few different toys that easily substitute a dress up costume.
Rogz Grinz Toys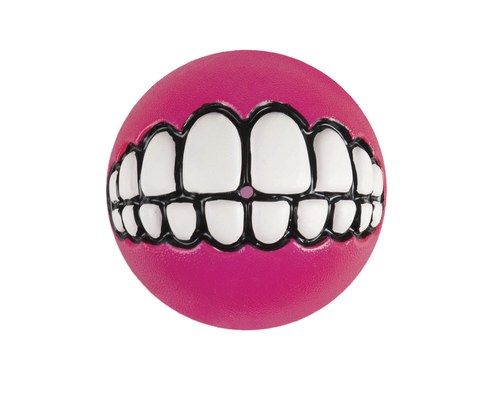 This squeaky toy isn't just really fun to play with – it makes your dog look like they're grinning a goofy smile! The Rogz Grinz toy is hilarious and squeaky. The toy has big pearly whites on one side of the toy, so no matter how they hold it you'll definitely get the giggles!
Gnawsome silly face lip toy
The Gnawsome Silly Face toys are another range of squeaky toys that gives your dog an excellent disguise! Easy to grab on to, the toy is fun to play with and is guaranteed to give you a laugh. Available in buck teeth, red lips, big toothy grin and a moustache.
Why not try something a little different?
Because it's Halloween why not try something a little different? There are plenty of nifty and spooky treats that you could reward your dog with.
Pig Snouts
Piggy Snouts are fabulous boredom busters. They take a little while for your dog to chew through, so they are ideal for rewarding your dog. Pig Snouts have a great roasted flavour that every mutt will go mad for.
Doggie Chocolate (Carob)
Doggie Chocolate (Carob)
Dogs aren't allowed to eat regular chocolate but that doesn't mean they have to miss out on the delicious chocolatey goodness! Doggy Chocs are made of carob and are safe for dogs to eat. They still have a delicious coco taste that dogs love.
Pooch Treats
Pooch Treats are becoming a fast favourite with our four legged customers. The range includes scrumptious rawhide treats and biscuits that look exactly like yummy goods from the bakery! They might fool humans, but don't worry – they're made from human grade ingredients so you could eat them too! There's plenty of baked goods to select including Lamingtons, Donuts and Sparkle Bones.
Scooby Snacks
Scooby Scooby Doo!! Did you know one of our most popular sellers is Scooby Snacks? Made in Australia, these treats are just like the ones Shaggy treats Scooby to. They're available in two lip smacking flavours, Cheese and Carob. Ideal if you're going to dress up as the team from Scooby Doo!
Things that might scare your dog
Sure, the theme of Halloween is to be a little bit scary – but take into consideration that really, really freaky costumes might frighten your dog a bit too much. If you're expecting trick or treaters coming to your door it could be worth taking a peek out the window first to see who is visiting. Any interactive toys that kids have could trigger anxiety in dogs if they aren't the playful type. If your dog starts barking or if they become afraid, make sure to give them lots of cuddles and move them to a different area of the house until they calm down. There are a few different products that can relieve anxiety if they need a little extra help.
ThunderShirt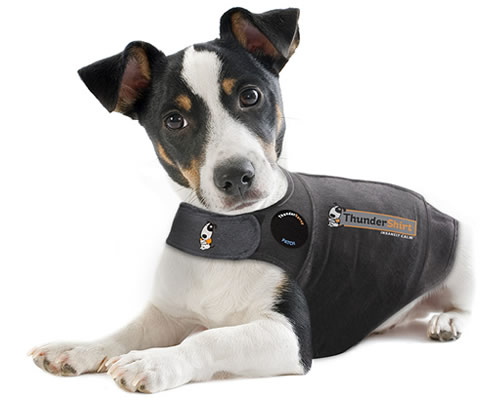 The Thunder Shirt is a popular choice for dogs who become anxious in wild weather or experience a degree of nervousness when they are in transit or meeting new people and dogs. Itis ideal for Halloween to see your dog through all the excitement. From impromptu fireworks to an influx of kids on a sugar high, the thunder shirt will have you covered. The shirt hugs your dog's torso tightly (but not too tight!) so they feel as though they are being constantly held.
These products will come in handy if there are fireworks in your local area as well. Dogs can become easily frightened by firecrackers or fireworks because the sound is loud and booming so reverbs in little doggy ears.
Kids and dogs aren't always a great mix at the best of times, so you can imagine that Halloween has the potential to get a little out of hand with kids and dogs! Some children may be uncertain when it comes to how to treat animals, so they may need a little guidance to learn the best way to approach your dog. If your dog isn't child-friendly make sure you say so! There's no harm in telling kids that they can't pat your dog if you don't feel comfortable with it. You know your dog best, so use your best judgement to decide if participating in Halloween activities is really right for them.
Conclusion
As you can see there are heaps of things to do on Halloween with your dog. Your imagination is the limit! It's a fantastic day to get your dog socialised and have them join in on the fun of dressing up and eating delicious treats. Hosting a doggy party can be loads of fun and will benefit your dog's wellbeing while also strengthening the bond between you and your furry friend.
Love it or loathe it – we think that Halloween is an ideal time to spend with your dog. There are plenty of activities you can do together and it's a great excuse to spoil your dog and get involved in the freaky festivities.