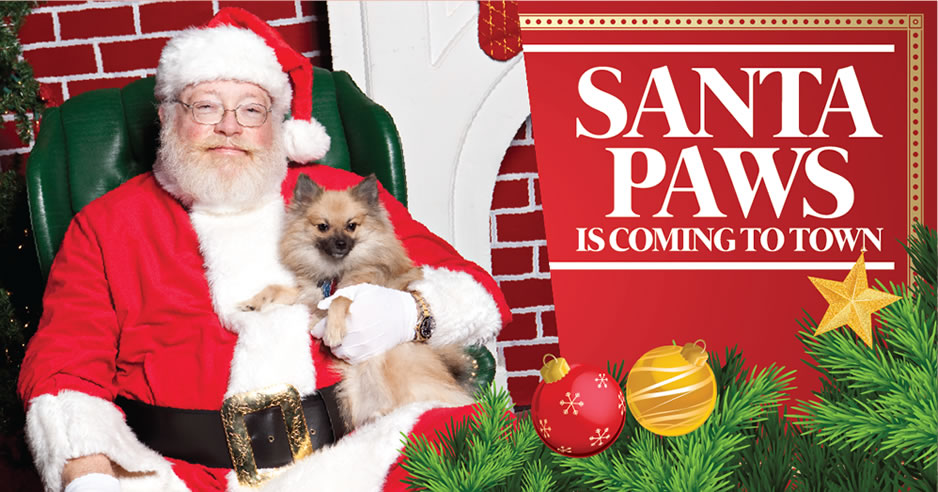 Don't miss your chance to have your pet photographed with Father Christmas this year. He'll be stopping by at My Pet Warehouse where they'll be a professional photographer on hand to capture the magical moment.
Can I bring any pet?
All pets great and small are welcome and there's a chance for family and friends to be in the photos too! All we ask is that your pet is either on a leash or in a carrier.
Santa Paws will be appearing at the following My Pet Warehouse stores at the following times:
For more information about these stores, please visit our store locations page.
How do I book a session with Santa Paws?
Booking is simple. Just phone the store and let them know when the best time is for you and your pets. They'll organise a 15 minute time slot with you over the phone. There's no deposit required – just pay on the day.
Please bear in mind that a 15 minute session is appropriate for two pets. If you need to extend your session please let us know at the time of booking.
What packages are available and how much?
Photography packages include a mix of professional prints, Christmas cards and mugs, allowing you to cherish the memory forever.
Take a look at the Santa Paws Price List here and remember each package includes:
A professional pet photographer to capture your pet's unique expressions.
A fully customised backdrop with props for fun poses.
A 10% donation to Melbourne Animal Rescue.
And each item included in your chosen package!