Vet Supplies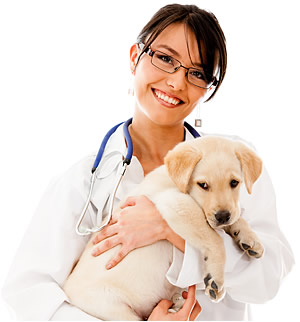 They may not be as fun to buy, as loud squeaky toys or as tasty pet treats, yet purchasing vet supplies is an important part of pet ownership. All responsible pet owners understand that whilst showering your pet with love works wonders, there are some things that cuddles can't fix! For these sorts of issues we stock medicines, supplements and treatments so that you can keep your pet healthy.
Vet products online and in store
When you bring your pet to the veterinarian for a check-up or other medical reasons, your vet will probably give you a list of things like medicines or treatments that need to be purchased; many times these specialty items won't be available directly through the animal clinic, so a visit to a reputable pet supply store is essential. Sometimes the vet supplies that your pet needs to feel better can be expensive, so you want to make sure that you're getting the absolute best deal.
Who wants to waste their time going to several different pet stores? The answer is – no one!
If you are looking for a pet store where you can buy veterinary supplies at competitive prices then look no further than My Pet Warehouse. We stock veterinary products at some of the lowest prices in the country. If you find a genuine lower price elsewhere, we'll try our best to match it!
Where can I buy vet supplies in Australia?
We have over 8000 stocked lines of pet supplies and have store locations in Perth, Melbourne, and Sydney. If you don't live in these areas, that's fine - once you are sure of the treatment or vet products your pet needs you can easily purchase your vet supplies online via our website. We offer FREE SHIPPING on orders over $49.99, and so you're pet isn't waiting to long on treatment, we offer SAME DAY DISPATCH on orders placed before 2 p.m.
Along with stocking everything your pet will need to live a happy, healthy life, we also offer vet products online at the lowest prices in the country. If you find a genuine lower price elsewhere, we'll gladly match it.
Whether your family pet is a cat, dog, fish, guinea pig, bunny, lizard, snake, or bird, My Pet Warehouse is your one-stop location for all of your pet's needs.
Our Vet Supplies & Vet Care Departments: